Lock Re-Key – 24 Hour Locksmith Melbourne
Lock Re-Key – Until not so long ago the only way to protect one's home from a lost key was a new lock installation.
Locksmith Melbourne offers you a better alternative, which will cost you less while providing the same security level – a lock re-key.
Contact us now at 03-8362-3239 for a quick re-key service, your security is very important to us!
Our home security experts will re-key any brand or type of lock, no matter which one we install on your door.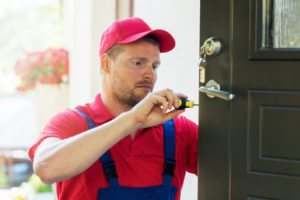 Save Money and Re-key Your Lock?
Dial 03-8362-3239 for a 10% discount
Our home locksmith services are available 24 hours a day, so whenever you lose your keys – there's no need to wait!
Professional And Experienced
Locksmith Melbourne offers fast and efficient lock re-key service. Our technicians are set up with the latest modern technology and are available 24/7 at your request.
If your lock is not broken – there is no need for a replacement. Changing the 'pins' inside the lock (re-keying) will net the same result!
There is no lock that our capable technicians won't be able to re-key. This fast and easy operation will save you both time and money!
Also, we recommend re-keying your locks when relocating to a new home.
Call us at 03-8362-3239 or get a free estimate online now!
Last week, I accidentally locked my doggy inside my own car – I also left my car keys inside. I was unable to understand what to do.
Then I called my neighbor Marcos, He suggested me to call Melbourne Locksmith – I called Melbourne Locksmith, as Marcos said, they reached my house very quickly, and simply in just 25 minutes, opened my car doors. I was very happy and impressed with their professional work and fast response.
Hi, it was a great experience with the Melbourne Locksmith team – I didn't think that I could find a professional locksmith, but then I found Melbourne Locksmith. Their guys got the work done professionally and they cleaned it all up at my shop. Thank you